Tag posts are fun to write, but I have an (irrational?) fear that people don't like them as much as my other posts.
Since you're one of these "people," do you mind telling me? I'd like to know the truth instead of clinging to an assumption that may or may not be true.
Now that we've got that out of the way, here are the tags I've been tagged for.
the Hamilton book tag
I found this tag at J Long Books; Jaedyn said anyone who loves Hamilton could do it. Since I am doing it, you've probably (correctly) assumed that I love Hamilton.
This post is not supposed to be a Hamilton review, but… I have a hard time stopping myself from reviewing things. I'll be brief.
THEATRE // I love all things musical theatre, and have seen quite a few shows (live and recorded) and participated in dance, acting, and singing lessons. Thus, I know (a little) how hard it is to perform well, and Hamilton is performed very well. The second time I watched it I watched mostly the ensemble, which I encourage everyone to do on their second time through!
WRITING // I also (surprise!) love to write. I consider myself to be fairly good at it (twelve years of practice, six of which were spent consciously trying to improve, helped in that regard). So I advise you to trust me when I say that the writing is marvelous. For example:
I'm in the cabinet. I am complicit in
Watching him grabbin' at power and kiss it
If Washington isn't gon' listen
To disciplined dissidents, this is the difference:
This kid is out!
Read that aloud. Can you rhyme as well? I doubt it. (I can't.)
HISTORY // Hamilton is not completely historically accurate. Basic knowledge of the Revolution/early American history, and access to accurate historical information, is important if you want to fully understand the context and reality of the time period and events portrayed in the musical.
CONTENT // The movie is rated PG-13. It has more profanity than almost any other PG-13 movie I've seen. The sexual content is about what you'd expect from that rating. All violence is portrayed via dancing and acting (no blood is actually shown, and gun duels are dramatized). I personally recommend it for ages 15 and up, but please read reviews, talk to your parents (if you live with them), and think carefully before viewing.
That being said, I could easily squeal about this movie all day, and I highly recommend watching it.
Mini review done. Let's do the tag.
rules
thank the person who tagged you and link to their post (thanks again, Jaedyn!)
link to the original creator (this tag was created by Elle @ Geekerella Undercover)
match books with the given prompts
tag anyone you'd like
copy and paste the list of prompts and rules
Morning Star by Pierce Brown
This book, #3 in the Red Rising saga, is one of the most emotionally gripping books I've ever read. I talked about it a lot in this post. I absolutely love the characters, worldbuilding, and writing style of this series.
Note: I've personally decided to take a break between books four and five of the series; the amount of profanity and some other content made me uncomfortable, and as I was not looking forward to the next book anyway, it was an easy decision. I don't recommend the series for everyone, but the original trilogy — or even just the first book — are a great read for older teens/adults who enjoy science fiction.
Now I'm wondering if any of the protagonists of the Red Rising books are like Alexander. Honestly, Darrow kind of is 😝 But at the point I'm reading, he's very much like "Non-Stop" Alexander — he's not caring at all about his wife or family or friends, just doing what he wants because he wants to. At least Alexander gets some redemption. I have little hope for Darrow right now.
Why is this the Eliza prompt? I don't want to burn Eliza!!
But I suppose the answer is…
Emberhope by (a younger) Maya Joelle
This atrocity of a cover goes with a painfully badly written early draft of Remnant. My cover designing skills at the time being nonexistent, I used two fonts I was fond of (hint: I am no longer fond of either), chose a random picture (yeah, I don't know what the black and white flowers have to do with my book any more than you do), and smashed them all on a Word document (PSA: you cannot make book covers with Word). I even was using the name Maya T—- [my real last name that I don't share online] back then. I hadn't even got to the point where I liked the J in there (I now sign all personal and non-writing-related papers with Maya J. T—-).
Cover aside, this draft is one of my least favorites.
It was only a few days later when a band of strange creatures came into
sight. One of them aimed his bow straight at the child sitting in the man's lap.
"Nooooo!" the woman gave a strangled cry and urged her horse faster,
passing in front of her companion. A strange, unintelligible cry escaped her
lips, and her enemies paled before her. But that did not stop them, for the
arrow flew toward her instead, the aim faultless and true.
Pardon me while I run outside and scream loudly into the sky.
"You have some questions that Aionladon can answer. And I need to
tell you something you need to know," Semrau said. "Yes, I know this is
strange. But I think — I know — that you need to know this. Please, come in."
"I still don't understand, sir." Matthias was rather bewildered.
"Just come in, and you will find what you seek — and more." Semrau
beckoned, and Matthias nervously entered.
Okay, so this was back when Aionladon and Matthias didn't live in the same house, Semrau was weird, Bekah still existed, and people kept telling reflective and wordy stories (aka I kept info dumping and throwing backstory in at random times).
Someone give me a virtual match. I need to set some old Word docs on fire.
Silver on the Tree by Susan Cooper
Oh my goodness, this book. It's incredible. It's the conclusion to a masterful five-book fantasy epic, featuring characters from all previous books and tying it all together.
The series heavily features Welsh mythology/ language, King Arthur legends, and poetry. For that alone I would love it; the worldbuilding and characters are just an added bonus.
When the Dark comes rising, six shall turn it back;
Three from the circle, three from the track;
Wood, bronze, iron; water, fire, stone;
Five will return and one go alone.
If reading that stanza doesn't make you want to cry and laugh at once, you need to read the Dark is Rising books.
(Also, AHHH the cover I found is so beautiful! I've never seen pictures of the MCs before!!)
Mansfield Park by Jane Austen
Most readers have at least heard of Jane Austen (if you haven't tried her by now, you're missing out). But when anyone talks about their favorite book or which Austen is "the best," two of her books are most commonly mentioned: Pride and Prejudice and Emma.
P&P deserves its fame and is definitely the best place to start. (The 1995 BBC adaptation is my favorite film version, if you want to try that instead/in addition.) On the other hand, I really don't like Emma — I find all the characters to be shallow, deceitful, and annoying, and the ending doesn't satisfy me at all.
Allow me to suggest an alternative "best" Austen book: Mansfield Park.
This entirely enjoyable story follows several delightful characters, including the (unfortunately named but quite relatable) Fanny and my second-favorite Austen hero, Edmund (first place goes to Colonel Brandon of Sense and Sensibility, though Edmund certainly beats him in the name department). The rude characters are clearly portrayed as antagonists, the romance makes sense, and the ending is satisfying.
If you've already tried P&P and are looking for your next Austen read, I suggest this one. (Not Emma.)
Heartless by Anne Elisabeth Stengl
The real answer to this question is "every book I've ever enjoyed" (or close to it), but I decided to say this book because a) I've now successfully convinced my friend StarJoy to read the series and we've been texting about it (imagine long threads of "EANRIN IS BEING AMAZING" and "EANRIN IS BEING AWFUL" and "I LOVE EANRIN") and b) this is, you see, yet another way for me to tell friends about it.
So.
Heartless is the first book in the Tales of Goldstone Wood, an allegorical fantasy series by Anne Elisabeth Stengl. The entire series is a non-chronological epic set in a fictional world and following various characters, all tied together by the presence of the Prince of Farthestshore (and, of course, Eanrin). There are many amazing things about it, such as the worldbuilding, the character arcs, the surprising connections to other books, and Eanrin. There are memorable characters (remember Eanrin?) and moments (*cough* the Dame and Eanrin at Una's wedding) and ships (Eanraldera, anyone?).
If you don't already know all that, either you haven't been paying attention or you haven't read my blog lately (as I'm fairly certain I've said all that in every other post for the past few months).
If you need any more motivation to read the series, here's a picture of (you guessed it) Eanrin:
The Lunar Chronicles by Marissa Meyer
I'm copying Jaedyn's answer here! I don't read many books that have both guns and ships in them, except science fiction epics with spaceships, and this is the one I read most recently. It's a retelling of classic fairy tales with space travel and cyborgs (more on the series in this post).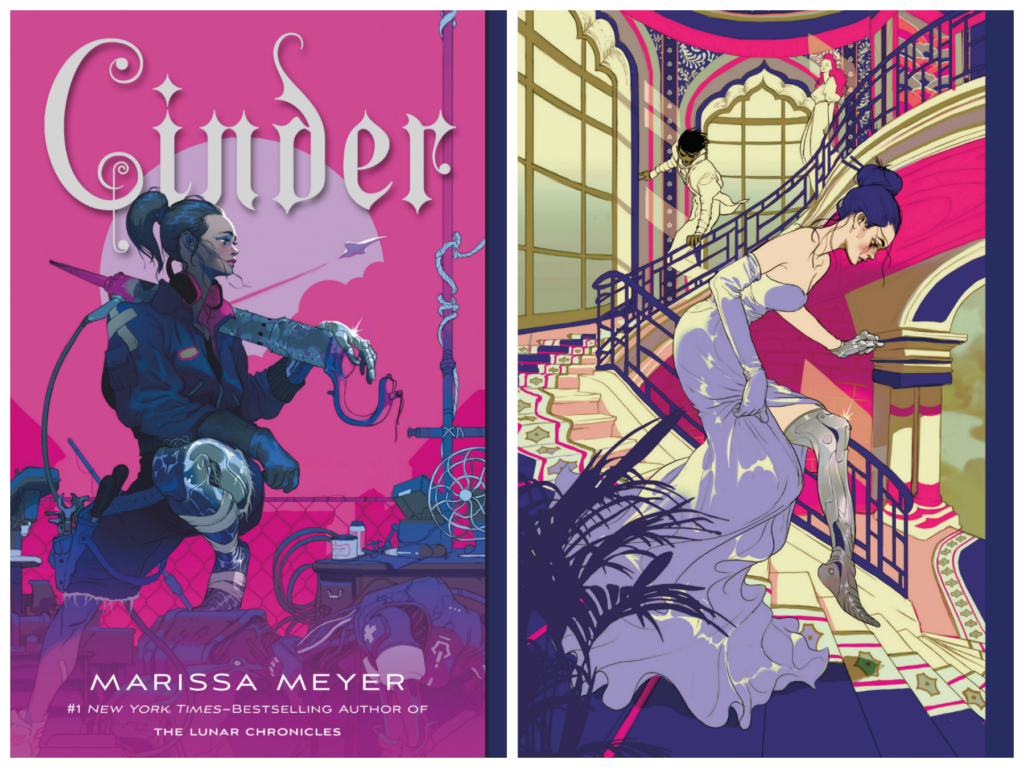 The Six by K.B. Hoyle
I really don't read many books with spies (thus why my answer is a fantasy book that only has one spy in it 😆).  The Six is a portal fantasy about six teens who travel to a magical world once a year and discover that they have to fulfill a prophecy and save the kingdom.
This is another book I talk about a great deal, so if you don't know much about it, scroll up, click on the 🔎 icon, and type "Gateway Chronicles." Behold, links to six posts that include information about the series.
Les Misérables by Victor Hugo
I've been saying that for a while. I guess I'll keep saying it until I finish reading the book.
The Ballad of Songbirds and Snakes by Suzanne Collins
I didn't read this book until July, because I didn't want to pay for it (since I don't own the original series AND I thought I wouldn't like it).
Well… I loved it. But I'm still glad I didn't buy it. It was a good book to wait for. Satisfyingly unsatisfying XD
Also, just look at the font on the cover I found! Isn't it so much better than the US cover? (I think it's a UK cover.)
(I also spent ten minutes searching for fanart to put here before discovering that little exists, and what does exist is not to my liking. Except one image that Charis sent me, but it's a screenshot on my phone and it's from Instagram and I don't know about the legalities of that. So. You get the non-US cover.)
I have a right hand man? Someone please introduce me to this… man. I wish to become acquainted with him.
I really do like the character Marius Aubrey Lupin. He's a lot like me: he's homeschooled, he's a writer, he likes musical theatre, he wants to go to a liberal arts college…
He's also *cough* from my WIP. (One of my WIPs.)
A Poet's Dictionary by Havilah Gael
This is only poetry book by a single author that I own, the only book I own by someone I actually know, and my favorite poetry book ever. I highly recommend it (if that wasn't already clear).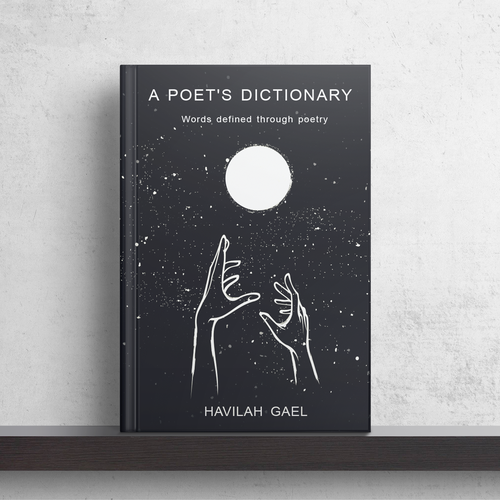 The Silent Bells by N.D. Wilson
I didn't reread the first three books before starting the serial edition of the fourth Ashtown Burials. Thus, I spent my reading time going wait. I thought he was dead and where are they again? and WHAT IS GOING ON!?
Nevertheless, it was highly enjoyable.
the Bible
He is the image of the invisible God, the firstborn of all creation. For by him all things were created, in heaven and on earth, visible and invisible, whether thrones or dominions or rulers or authorities — all things were created through him and for him. And he is before all things, and in him all things hold together. And he is the head of the body, the church. He is the beginning, the firstborn from the dead, that in everything he might be preeminent. For in him all the fullness of God was pleased to dwell, and through him to reconcile to himself all things, whether on earth or in heaven, making peace by the blood of his cross.
// 1 Corinthians 1: 15-19 //
The Door Before by N.D. Wilson
This prequel to the 100 Cupboards and Ashtown Burials series combines elements from both (so now travel between worlds and transmortals are part of the same reality…). I was really afraid that it would turn out very badly.
But it didn't, and I love this book, and I have high hopes for a Richard Hutchins cameo in The Silent Bells.
Here's a quote:
Butter laughed beneath sea salt, and gravy anointed them both.
(The only quote Goodreads possesses. Someone needs to add more. I don't know how. I don't even have a Goodreads account.)
the outstanding blogger award (second time)
I was tagged for this one by Jacob Unger @ Tobias Hrothgar. Thank you, Jacob!
the rules
provide the link to the creator's original post (Outstanding Blogger Award by Colton Beck)
answer the questions provided
create 7 unique questions
Nominate 10 bloggers. Ensure that they are aware of their nomination. Neither the award's creator, nor the blogger that nominated you, can be nominated.
At the end of 2020, every blog that pingbacks the creator's original post will be entered to win the 2020 Outstanding Blogger Award.
---
the questions from Jacob
1. Which of your own blog posts is your favorite (post the link here)?
Um. Well,  I really like my post "God is enough. Sincerely, me." It's very old so most of you probably haven't read it. It's also probably not my absolute favorite, but that's a very hard question.
2. How old were you when you started blogging?
I was twelve when I started my private blog, and… older… when I started this one. (I was born in this century. That's all I'll say for now.)
3. What or who inspired you to start blogging?
I wanted a platform for my writing. And I like blog designing. (:
4. Do you have an artistic hobbies outside of writing (i.e. music, drawing, painting)? If so, what are they?
Yes! I play the piano (I don't currently take lessons, but I love to play around with hymns and Broadway tunes), I sing (sometimes in a choir, sometimes at lessons, sometimes loudly in the car), I dance (all around my house), I act (very occasionally), and I hand letter (I'm still an amateur but I quite enjoy it).
5. What music do you like to listen to when writing (if you listen to music)?
I have a playlist on Spotify of instrumental songs to listen to while writing!
Some of my favorite individual albums/songs (which I listen to on YouTube as well):
Correspondence: An Instrumental by Levi the Poet
Gladiator soundtrack
Little Women (2019) soundtrack
"Forgive Us Our Trespasses," "Tree of Life," and "Ashes of Time" by Audiomachine
Lord of the Rings/The Hobbit soundtracks
Narnia soundtracks
instrumental covers by Taylor Davis and The Piano Guys
6. Approximately how many books have you read?
I… don't know? Over a thousand for sure.
7. What future career do you intend to embark in?
I also don't know! But I have a lot of ideas…
homeschooling mom
missionary
teacher
librarian
editor
author
---
my seven unique questions
Do you consider yourself to be unique? Why or why not?
What is the most unique book you have read in the past year?
Do you think it will be hard to come up with seven unique questions for your nominees?
[ask yourself a question you want to answer, then answer it]
Text, email, or call a friend (or yell across the house to a family member) and ask them to tell you the name of a concept, cause, event, or book/movie that you don't know much about. Look it up (or have your friend/family member tell you about it) and share an interesting detail with your blog followers.
If your blog wasn't called [insert your blog name here], what would it be? Why?
Do you think these questions were unique? (I don't.)
and… I tag… you!
I'm not going to tag anyone specific this time. So go ahead and do this tag if you would like.
Until next time.
P.S. Tell me about the most unique book you've read this year! And your favorite Hamilton character! And whether or not you like to read tags! And anything random you want to talk about! (Including whether or not you usually read this P.S. section and if I'm using too many exclamation points!)